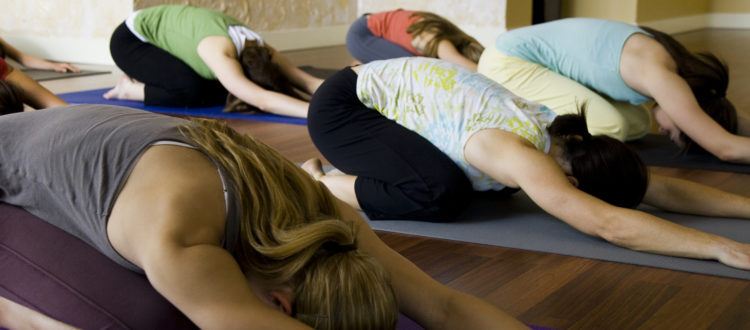 Which yoga class is right for you?
Are you new to yoga and wondering which class is best for you? Or maybe you're an experienced yogi and are looking to try a new style! Either way, this guide will introduce you to the various yoga styles that we teach at Five Points so you can pick whichever is best for you!
Stability & Mobility
Tuesdays 11:10am-12pm, Thursdays 5-6pm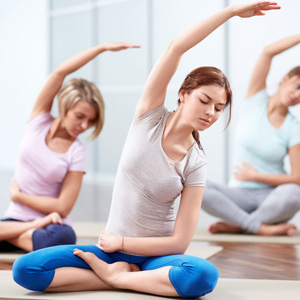 Taught by fan-favorite Sutat, this class is slower paced and focuses on relieving aches and pains through corrective exercises. Great for those recovering from injury or those looking for a low-impact way to move their body.
Slow Flow Power Yoga
Tuesdays and Fridays 5-6pm
This class is taught by Olivia, an experienced yogi with a bubbly personality! This is an active practice with a focus on building strength, deepening the breath, and clearing the mind. Learn to work with and listen to your own unique body. Breathe, Sweat, Stretch, Reset, leave Happy! Suitable for all levels, modifications always offered!
Prana Yoga
Thursdays 11am-12:15pm, Satudays 11:10am-12:30pm
This class is also taught by Sutat, and it incorporates traditional poses with an emphasis on deep breathing. The word "prana" means "life energy" in Sanskrit, so when we breathe in we are taking in "prana". This class works to expand our breath, which will consequently expand and improve the quality of the vital life energy inside of us. This class is suitable for beginners and people of all levels!
Iyengar Yoga Plus
Mondays 9-10:15am, Wednesdays 8:30-9:35am
Iyengar Yoga is taught by Christa and the class is based on the teachings of B.K.S. Iyengar, one of the most prominent yoga teachers often referred to as the "father of modern yoga". Iyengar Yoga is centered around precision and alignment of the body. This class often uses props to increase mobility, strength, and stability. It is suitable for all levels, as the props help to modify movements.
Hatha Yoga
Sundays 11:15am-12:45pm
Taught by Jude, this class is a well-rounded practice that includes both standing and seated poses. While it is an active class, the poses are held through several breaths and allow for maximum muscle activation and stretch. Suitable for all levels!