Have you tried our NEW (ish) Karate Class?
Five points is excited to offer weekly classes in Shotokan Karate!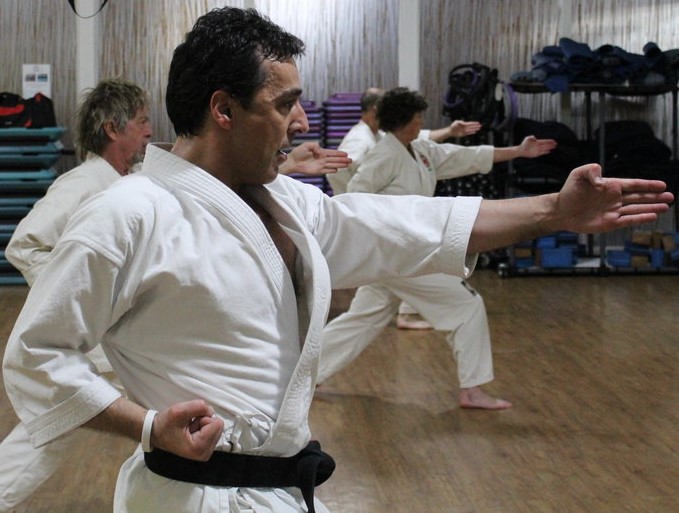 Shotokan Karate is a formal traditional Japanese Martial Art focused on training mind, body and spirit. Through strong and progressive training one will: seek the perfection of character, which is the ultimate objective of Karate.
We offer graceful and efficient fighting techniques good for the body and effective for self-defense.  Practicing of this system improves timing, awareness, and healthy minds. Instruction is disciplined, safe and within the formal, traditional, martial art training.
With regular attendance and determination, students will build endurance, alertness, confidence and self-esteem as well as a solid foundation for self-defense.
For Women, Men and Children (14 & up)
Mondays & Wednesdays 7pm – 8:30pm, Fridays 6:30-8pm

Five Points Fitness Group Classroom
First class trial is free
Monthly membership: $45 for FPF members, $75 for non-FPF members
For more information visit: http://marinshotokankarate.com